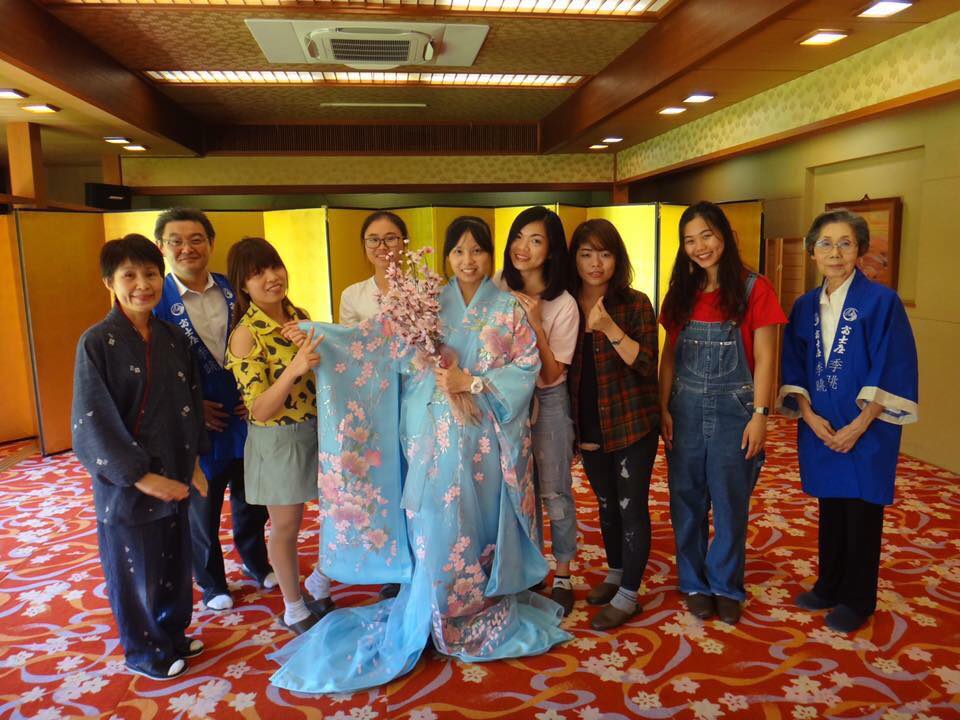 Introducing Japanese professions
JAPANESE TRADE (Foreign Language – Economics)
5th Floor – Building A, Hanoi High-Tech Vocational College
Tay Mo Ward, Nam Tu Liem District, Hanoi City
Phone: (024) 3765 3896
Subjects of enrollment: Graduated from high school, junior high school or equivalent
Degree after graduation: Diploma of Vocational College, Intermediate vocational
Training time: 03 years (for vocational college training), 02 years (for vocational secondary training).
1. GENERAL INFORMATION:
      Currently, the Japanese industry attracts a lot of interest of contestants and parents due to diverse employment opportunities, high levels of remuneration in Japanese businesses in Vietnam as well as the very demand of human resources. Catching that trend, Hanoi High-Tech Vocational College opens Japanese language course to equip students with basic knowledge of language, culture, skills to practice language and ants. business support, office so that learners can work in different fields after graduation.
2. TRAINING OBJECTIVES:
      The Japanese industry program is built in the direction of specialized Japanese subjects, aiming to train human resources with knowledge, ethics, professional behavior, and international standard Japanese ability. and using good Japanese at businesses, meeting social needs, integrating language skills such as listening, speaking and reading in general Japanese-based training programs at competency levels International Japanese level 3 (equivalent to JLPT N3 International Japanese proficiency). After graduation, students have many attractive job opportunities such as interpreters, tour guides, Japanese teachers at domestic and foreign companies and corporations.
4. PROGRAM, FORM AND TRAINING TIME
In order to meet the needs of society, Japanese language at HHT has enough training programs such as:
1 Short-term system of 3-6 months, tuition of 3000000 VND-6000000 VND / course applies to all ages.
2. 2-year vocational secondary school system, tuition of 570000 VND / month applying junior and high school graduates.
3. 3-year vocational college system, 65,000 VND / month tuition fee for high school graduation candidates.
5. STANDARD OUTPUT
      After graduating, Intermediate students can achieve international Japanese proficiency level 4 (equivalent to JLPT N4 International Japanese proficiency); College students with international Japanese proficiency level 3 (equivalent to JLPT N3 International Japanese proficiency);
Job placement
The school ensures 100% of graduates will get a job.
Career orientation of Japanese bachelor
Group 1: Compile Japanese translation
Group 2: Tour guide
Group 3: Office administrative jobs or Japanese communication
6. WHY SHOULD YOU LEARN IN THE PUBLIC RELATIONS SECTOR – AT HHT?
Do not worry about lack of jobs – Open job opportunities
     According to statistics of the Foreign Investment Agency – Ministry of Planning and Investment, in the first 5 months of 2018, Japan ranked second with a total registered investment capital of approximately 1.52 billion USD, accounting for 15.4% of the total. Investment capital into Vietnam. Thus, it can be said that the employment opportunities of Japanese bachelors are huge.
     Moreover, Khoa NN – KT signed a cooperation with enterprises to help students practice, practice teaching, participate in assessment and recruitment. The school ensures 100% of graduates will get jobs.
      "Hot" salary "crisis": According to statistics, the average salary for a Japanese specialist, starting at 10-15 million / month, even thousands of dollars depending on ability and experience.
The theoretical training program is coupled with practice, focusing on skills training
      Theoretical learning is interwoven with practical practice inside and outside the enterprise. Especially, students can practice language in and outside the school. Soft skills, ICDL informatics ensure before graduation.
High quality teaching staff
      Has a theoretical and practical level of knowledge, rich teaching experience, enthusiastic enthusiasm. Positive teaching methods, theory associated with practice, where to practice to get there.
Modern and spacious facilities
      In addition to the electronic library with many books, classrooms with enough teaching facilities, Khoa is also equipped with a practical room to help students approach close to reality. School facilities are synchronous and spacious.
Be connected to university with a major immediately after graduation.